v. primped, primp·ing, primps
To dress or groom (oneself) with meticulous or excessive attention to detail.
We are Primp!
The Primp Girls!
Heather and Ashlee, or Ashlee and Heather
(we each answer to both.. )!
..and sometimes- the "Woo Girls"
(We like to bring the fun)
We love all things hair, makeup, beauty, coffee, dirty martinis…but particularly making women feel beautiful! We have been blessed to be the glam team for over 700 weddings, hundreds of proms and countless photo shoots/events in our career. We love what we do! It's such a special moment when our client looks in the mirror and sees her look and smiles (sometimes cries- which is what we live for) and jumps up to hug us. Making someone feel beautiful is a feeling we cannot describe.
Our clients often become our friends and return for so many milestone events. Creating a fun and memorable experience, is why we started this business in 2010.
Cheers! We hope to see you in our mirror very soon!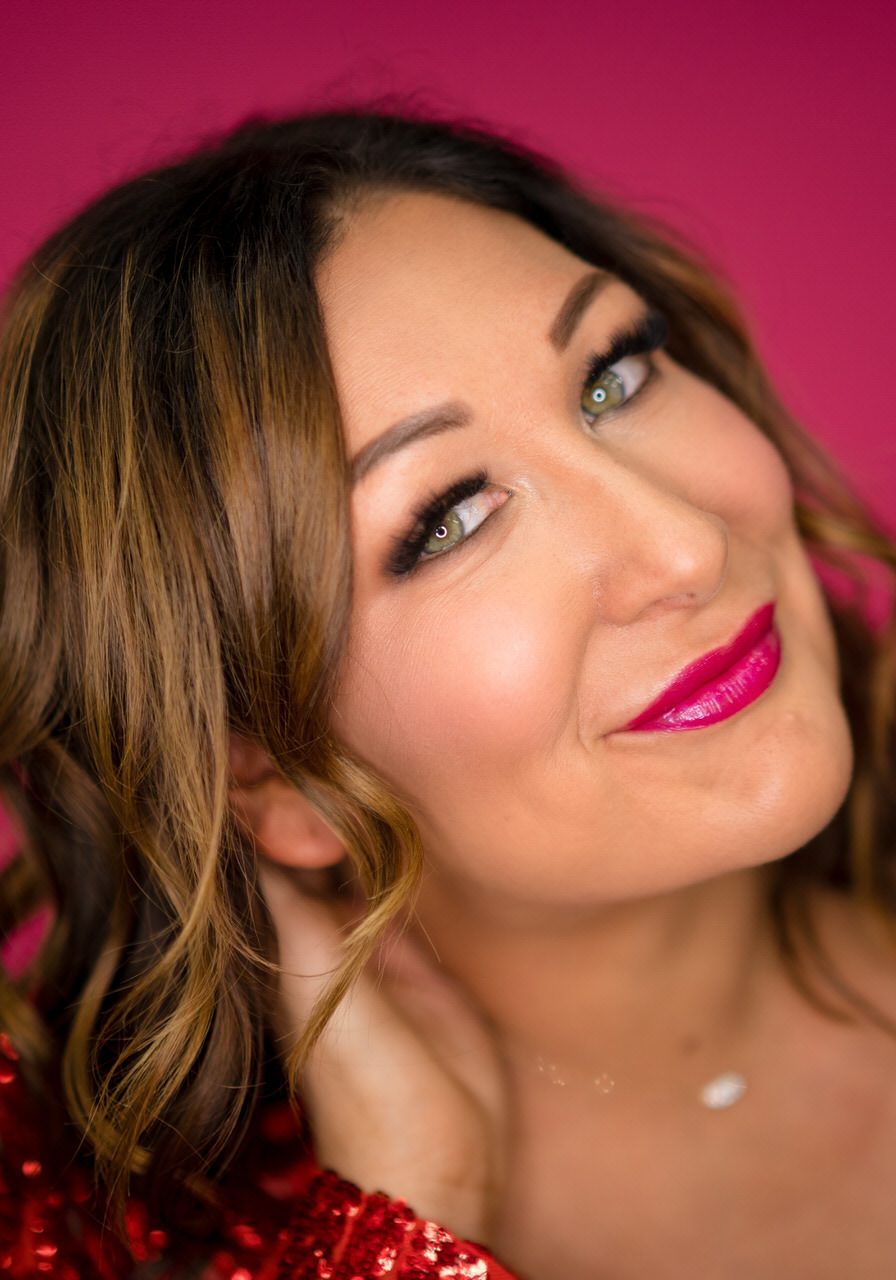 Haaaay y'all! I'm Ashlee Bivins (Ash, Ash Biv, makeup girl) co-owner and Lead Makeup Artist at Primp and I'm so excited you found our page and want to get to know us. Let's break it down so you can scan through this!
Ashlee Career Facts:
Licensed esthetician
Trained with Mac (4+ years)
Stila Cosmetics Tulsa Education Artist (1 year)
But most importantly I am trained in AIRBRUSH!!!
Experience in fashion shows, commercials, weddings, and all types of photo shoots
I have been in the Tulsa wedding industry for 14 years
Long-lasting makeup is my specialty
Ashlee Personal Facts:
First and foremost- My faith is strong
I married my best friend 20 years ago, Jay Bivins. He is the absolute bees knees.
Two beautiful babies call me "momma", Braydin (19 years old) and Jaylee (13 years old)
I pay for an OSU tuition for my son, which now makes me a Pokes Fan *PISTOLS FIRING​*
If I am not at Primp I am probably at my other business, Sprayd Airbrush Tanning
The weekends I am not boked with weddings I am camping with my camp friends (There are 8+ couples in our travel trailer fleet)
In the off-season I work to travel, the Caribbean and Vegas are my TOP TWO
I collect trucker hats and cowboy boots and drink dirty martinis and lavender lattes
I am always listening to Lauren Daigle
I LOVE what I do. Pouring into women is why the Lord put me in this business, I have no doubt. AND I get to work with my best friend every day, haaaaaay! I cannot wait to connect with you and bring you into our tribe.
Hey Lovelies💕 I am Heather Valentine (Heath, hair chic). I am all things Hair and co-boss babe of Primp. Let's start with the need-to-know stuff. I'm a licensed cosmo with 15 plus years in the industry. My beauty education started in Chicago and wrapped up in St. Louis. My career started in the traditional fashion with cuts, colors and even the occasional perm. Although, I enjoy all hair services except PERMS, I later discovered my passion in styling and extensions. I spent many high school dances crying because I didn't like my hair…I know..I know….Drama Queen 😂. I want to make sure every single person who is in my chair loves the way they look and feel! I've honed my styling skills to build volume, give curls that last and tame even the unruliest manes! I love connecting with ladies and being included in their milestones such as their Prom, wedding or even first date. So many times, these ladies become friends. It truly is the greatest job!
When I'm not working, I am usually loving on my family. My kiddos and hubby keep me on my toes. We love baseball ( GO CARDS♥️), hanging with friends and traveling new places!! I love the beach, my family loves mountains and lakes. You'll catch me listening to Miranda Lambert most of the time. I collect cowboy boots, perfume and anything with bling. I shop too much and enjoy a dirty martini 🍸 every now and then. Now you know me..can't wait to get to know you!